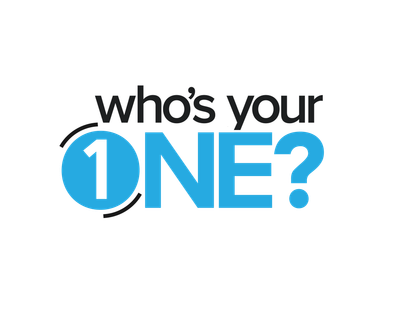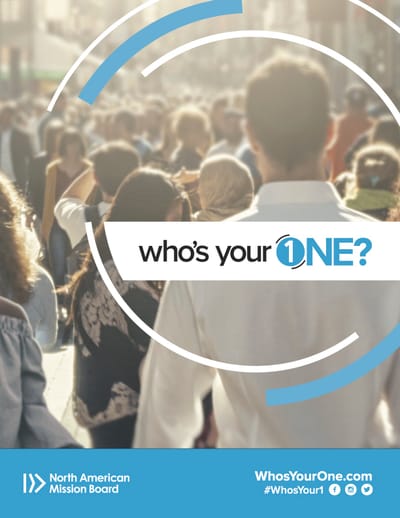 Our focus in 2020 at GBC will be on the Who's Your One initiative.
Throughout the year, we will be focusing our attention on Jesus' command to go and tell the Gospel story to the world. We are encouraging each member to prayerful select one individual in their sphere of influence that they intentionally pray for, care for, and share the Gospel with.
Will you commit yourself this year to pray for your One and to look for opportunities to bless them and share Jesus with them?
In addition, join us as we go through the
Who's Your One 40 Day Devotional
together. Copies are available at the welcome table, online at the
Who's Your One
website, or on the YouVersion Bible App (Search reading plans for "Who's Your One").
Below is a letter from SBC J.D. Greear about the
Who's Your One
initiative.
"Imagine if every member of your church could answer that question with the name of a person—a person for whom they're praying and with whom they're sharing the gospel. How would it change your church? How would it change the world?
God's people don't merely need another method for evangelism. What they need is a white-hot passion to see people who are far from God experience the new life He offers through Jesus Christ.
It doesn't matter how many buildings we construct, churches we plant or sermons we preach if we're not intent on doing everything so that lost men, women, and children will experience the transforming work of God. Without that one thing, we fail.
That's why we're launching Who's Your One. This effort is designed to mobilize every Southern Baptist to identify one person in their relational network to pray for and share the gospel with in 2020. If we're going to move the evangelism needle in our churches, we've got to be modeling what we're preaching. By God's grace, we can all partner to reach our one."